Category:

Outlets & Accessories
Today we had a chance to review the GE Z-Wave Wireless Lighting Control and Appliance Module to see how it stacks up to its counterparts of Z-Wave energy switches and it did well. ...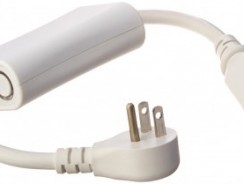 We had the opportunity to check out the buzz behind the Aeon Labs Z-Wave Smart Energy Switch and really figured out why so many customers love this product. The short version is, ...